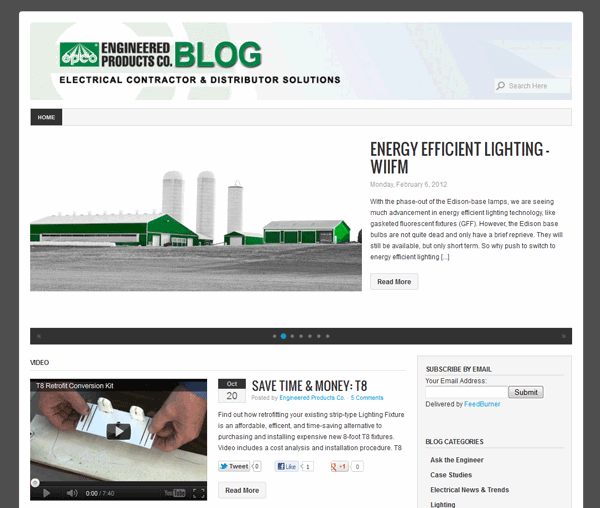 Businesses are constantly changing and adapting, so it stands to reason that their websites need to reflect the dynamics with new messaging and content. But sometimes it's easy to fall in the trap of "keeping up with the Joneses" instead of thoughtfully deciding to redesign a site or simply adding pages and updating content. In either case, before spending a dime, here is a list of questions worth considering during the planning process:
1. What are the goals of the site? Are they any different than the current site?
Are we trying to close sales?
Are we telling a story?
Are we earning permission to follow up?
Are we hoping that people will watch or learn?
Do we want people to call us?
2. Who are we trying to reach? Everyone? Our customers? A certain kind of prospect?
3. What sites do we like? Which ones are easy to navigate?
4. How do people find the site?
Do we need people to spread the word using various social media tools?
Do people find the site via word of mouth? Are they looking to answer a specific question?
5. Are we building a tribe of people who will use the site to connect with each other?
6. Should ongoing news and updates be presented to visitors?
7. Is the site part of a larger suite of places online where people can find out about us, or is this our one signpost?
8. How many times a month would we like people to visit? For how long/how many pages? How will we get them to return?
9. How much money do we have to spend? How much time?
Who needs to update this site? How often?
How often can we afford to overhaul this site?
How many people on your team will need to be involved? How many from other departments? At what level?
10. Will the site need to be universally accessible (language and format issues)?
Is that information high in bandwidth or just little bits of data?
Answering these questions ahead of starting a website project will help keep it from spiraling out of control. I've overlooked, so please share your ideas and experiences.