SCHWEGMAN leaders have broad, deep expertise in partnering with established leaders and emerging companies. Our hand-picked teams of subject masters help our clients build relationships with analysts, business and trade media, and other industry influencers.
It's a crowded, virulently competitive marketplace, but we know how to get noticed.
MEET THE SCHWEGMAN TEAM
Jennifer Schwegman, Principal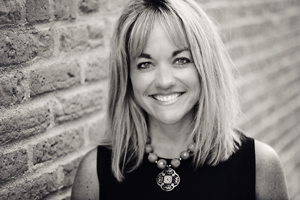 Schwegman has provided strategic public relations and marketing communications counsel to B2B and B2C clients for more than 20 years. With a diverse industry background that includes both client and agency-side experience, she has a proven track record for promoting visibility and awareness for some of the world's most innovative companies.
Schwegman loves helping CEOs find their voice and creating opportunities for brands to differentiate themselves from the competition. She has also initiated product placement in commercials, major motion pictures, Vogue and on the catwalk at Fashion Week.
Over the years, Jennifer has been privileged to help a variety of companies with their communications initiatives including such fine brands as Lawson (now Infor), PeopleNet, Robert Half, and Rollerblade.
Known for developing and managing campaigns that meet and exceed objectives while capturing the attention of media and analysts, Schwegman's outstanding rapport with top journalists and producers has helped her earn unprecedented coverage for clients. A former editor of Bingo Business, Schwegman has also been published in a variety of business and trade publications.
Schwegman graduated with bachelor's degrees in International Business, Economics and German and a minor in Music from St. Catherine University in St. Paul, Minnesota. She is a member of the International Association of Business Communicators, where she has volunteered her time in leadership roles with the local Phoenix chapter. She is past board chair of the St. Jude Children's Hospital Theatre of Dreams and founder of First Forum, an association of technology leaders committed to building a vibrant and inclusive technology ecosystem in the state of Minnesota.
Raised in Memphis, Tennessee, Schwegman loves BBQ, and biscuit and gravy. A lover of all things outdoors, she's often on the trails running or hiking (working off the biscuits and gravy). In her spare time, the relatively new Valley transplant enjoys exploring Arizona with her husband, Mike and Shih-Tzu Shelby.
E-mail Address: jennifer@schwegmancommunications.com
Twitter: https://twitter.com/Schwegman
LinkedIn: https://www.linkedin.com/in/jenniferschwegman/
Karen Winner, Principal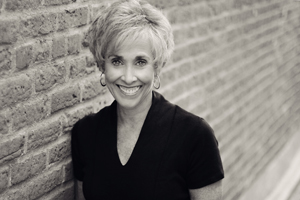 Karen Winner has provided comprehensive marketing communications and public relations services to b2b companies of all sizes across a variety of industries for over 30 years. She helps companies develop marketing messages and creates print and electronic marketing materials and publicity that impacts target markets.
Prior to establishing a freelance business in 1989, she was director of marketing communications for a Los Angeles-based international supplier of data communications, where she was responsible for communicating with customers, prospects, VAR channels and investors.
She is an accredited business communicator (ABC) through the International Association of Business Communicators, and has developed, sponsored, and presented public relations and newsletter seminars.
Karen is past chair of Minnesota High Tech Association's Marketing Communications Committee and newsletter contributor. She has been an invited speaker to local groups, including Association of Microsoft Service Providers and Frontline Forum.
Karen holds a bachelors degree in Journalism from the University of Wisconsin.
Mary Prevost, Managing Director/Marketing Consultant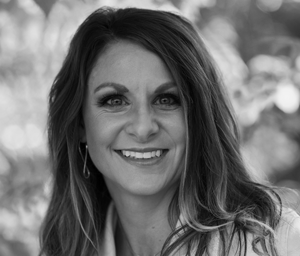 Empowering brands and inspiring people to think differently – this is how Mary Prevost has approached her 17 years of work in the public relations industry.
Nurturing meaningful relationships is key to Prevost's success – from internal executives and colleagues, to external target audiences and media. Prevost's vast experience spans both agency and client-side work and she's helped clients of all sizes, from Fortune 500 companies to startups and non-profits. Her specialties include both B2B and B2C strategic communication, content marketing, media relations, writing, social media planning and execution, crisis communication, brand development, event planning and internal communications/team building.
Prevost graduated with an M.B.A. from Augsburg College (Minneapolis, MN), a B.A. in Mass Communications with emphasis in Public Relations and News Editorial from Colorado Mesa University (Grand Junction, CO) and an A.A.S. in Radio/TV Broadcasting from Central Wyoming College (Riverton, WY).
Prevost has presented the latest public relations trends and information to a variety of audiences including LeadingAge MN, LeadingAge Iowa, MN Senior Housing Summit, Public Relations Society of America (PRSA) International Conference, PRSA Marketing Certificate Series and PRSA Western District Conference.  She's a member of PRSA, a TeamWomen board member and volunteers her time in her community offering public relations support for the Golden Valley Pride Festival.
Prevost lives in Minneapolis with her husband, Joel, and two kids. Together they enjoy exploring new trails for mountain biking, discovering new lakes for paddle boarding, and trying to cheer on the Minnesota Vikings.
E-mail Address: mary@schwegmancommunications.com
Twitter: https://twitter.com/maryjprevost
LinkedIn: https://www.linkedin.com/in/maryjprevost/
Lis Grant, Public Relations Consultant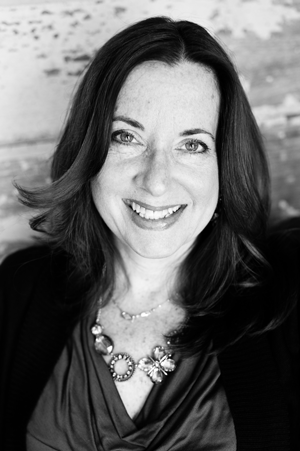 Grant is a Marketing/Public Relations Executive with over 20 years of media relations and marketing communications experience. She works with clients to develop marketing and PR strategies, procure media placements, identify and schedule media engagements, write and pitch press releases and byline articles, promote products and apps, and more.
Grant specializes in the IT, healthcare, retail and education industries. Some of the companies she's worked with include OneView Commerce, BioDerm, Children's Hospitals of Minnesota, Liberty Dialysis, Agosto (now a Pythian company), Kinetic Data, and Skykit. Grant has provided pro bono services to JDRF (Minnesota chapter) and the Seven Dreams Education Foundation.
Prior to becoming a media relations consultant, Grant worked at Fourth Shift (now Infor), first in sales support, then quickly moving into marketing/lead generation program execution. In the final years of her eight-year tenure she reported to the COO as the company's corporate communications manager, responsible for media and industry analyst outreach as well as overseeing internal and external communications. Under her management, editorial coverage increased by 300 percent.
Grant holds a bachelor's degree from American University in Washington, D.C., and completed graduate-level coursework at the University of London's College of Science and Technology. She grew up in New Jersey and has lived in Washington, D.C., St. Lucia, Minneapolis, and currently resides in Allentown, Pennsylvania. She loves being outdoors – walking her dogs, gardening and snowshoeing.
E-mail Address: lis@schwegmancommunications.com
Twitter: https://twitter.com/LisGrant
LinkedIn: https://www.linkedin.com/in/elisabethgrant
Tom Pick, Digital Marketing Consultant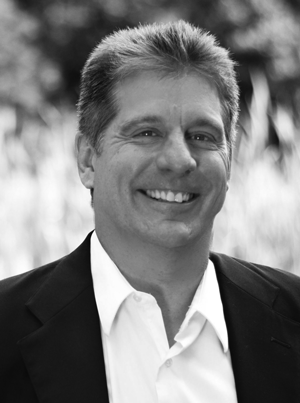 Tom is a digital marketing executive who has helped dozens of B2B organizations from "solopreneurs" to billion-dollar enterprises improve their online visibility, website traffic, lead generation, and business results. He works with companies to address tough marketing planning and execution challenges through content marketing and social media strategy, SEO, pay-per-click advertising, and influencer marketing.
Prior to joining Schwegman Communications, Tom served in technology marketing leadership roles with supply chain outsourcer Zomax, ERP vendor SoftBrands, and digital prepress supplier Printware.
Tom writes and edits Webbiquity, an award-winning blog about B2B lead generation, social media, influencer marketing, SEO, and search engine marketing. His work has earned industry awards in social media, online/interactive marketing, PR, and blogging. He's been named one of the 50 most influential B2B marketing thought leaders, a Top 100 Influencer in social media, and a B2B "marketer to watch" by the AMA.
In addition to his blog, Tom is the author of The Comprehensive Guide to Content Marketing Software. He's written articles on web marketing and social networking for numerous publications including Search Engine Journal, Moz, and MarketingSherpa, and presented at blogging and social media conferences. He's also the co-founder of content curation sites B2BMarketingZone.com and SocialMediaInformer.com.
Tom holds an MBA degree from the University of Minnesota and a Bachelor's degree in Engineering from St. Cloud State University.
A Minnesota native, Tom's biggest interests outside of work are family, food (particularly cooking outdoors on the grill, smoker, or camp fire), fishing, and football (Gophers and Vikings!).
E-mail Address: tom@schwegmancommunications.com
Twitter: https://twitter.com/TomPick
LinkedIn: https://www.linkedin.com/in/tompick
Vicki Stark, Creative Consultant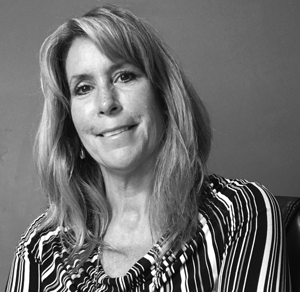 Vicki Stark is a creative director for print, digital and internet graphic design and production. She has delivered creative and production services to B2B, retail, and non-profit organizations in the Twin Cities area and national markets for over 30 years. Her visually compelling designs are an essential component of how our clients successfully market their messages. From concept through design and final production, Vicki's expertise spans print, web sites and Internet-based promotion, advertising, and communications.
She holds a B.A. in Fine Arts from the University of Minnesota, a Certificate of Commercial Art from the Minneapolis Community College, and a Professional Design and Web Development Certificate from the Minneapolis Community College.
Vicki has worked with: 3M, Advanced Practice Solutions, Augsburg College, American Diabetes Association, Carlson School of Management, City of St. Louis Park, City of Hopkins, Hamline University, Hallmark, Homes Within Reach, Hubert H. Humphrey Institute, Hyatt Regency Minneapolis, Lake City Tourism Bureau, Northrup Auditorium, Northstar Problem Gambling Alliance, Northwest Health Clubs, Nu-Tek Products, Nu-Tek Bio-Science, Regions Fondation, St. Paul College.
Vicki enjoys time her family of four adult children. In her spare time she like to be outdoors with her horse and two rotweillers.
S. "Eddie" Hofmeister, Strategic Branding Consultant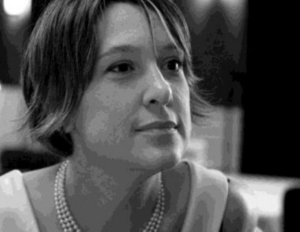 Eddie has 20 years of professional experience in creating and developing concepts and designs that reflect its clients' purpose, position, and objectives. She is an accomplished, versatile and creative design professional with clients ranging from nonprofits to Fortune 500 companies. Projects range from comprehensive branding and rebranding initiatives elements of larger programs.
She has received several awards in the print design industry, including Graphics, Print, and How Design. One of her logos was recently selected from over 130,000 others for the book: LogoLounge Master Library, Vol. 3: 3,000 Shapes and Symbols Logos and was also awarded an AWC-TC Clarion Award for "Best Redesigned Website".
Sharing her design and business expertise, Eddie has been a board member of Minnesota Women in Marketing and Communications and is a past member of the American Institute of Graphic Arts. She is also an instructor of design at Brainco, The Minneapolis School of Advertising, Design & Interactive Studies.
She is based in Minneapolis with her husband, a 10 year old son, and a rambunctious Rhodesian Ridgeback, all who keep her on her toes.
"SCHWEGMAN has been a great resource for helping us drive our marketing efforts and continued growth in the marketplace. We're confident that our expanded relationship in outsourcing marketing to the SCHWEGMAN team will yield even greater results."
– Don Slusarski, maxRTE