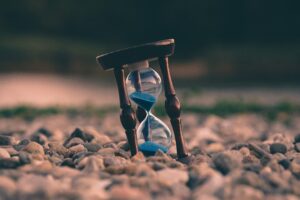 Shout out to "Rent" for its iconic lyrics. Too bad measuring PR is not so cut and dried. It depends on what you're trying to accomplish and how you plan to do it. Working PR magic for more than 10,512,000 minutes, we've embraced digital opportunities and developed metrics that track our world of paid, earned, shared, and owned media. This blog will help you create and measure campaigns so you can impress the C-suite with real data.
Paid Media                                                                                                         
We expect traditional and digital advertising to promote content that drives leads and conversions. Here are metrics that help you do that:
Social media ad conversions. Data from Facebook, Twitter, LinkedIn, and Google AdWords will let you know if you drove new leads to your website. Are people clicking on your ad? What they're on your site, do they download content? Do they reach out to engage? If these ads are part of awareness-building and engaging with content, these are important metrics.
Email database. Email marketing is ideal for lead generation, nurturing, and conversion. Don't bother with salesy hype. Focus on education, clients' successes, and what you do to make life easier for them. PR metrics should include an increase in the number of email addresses in your database, an increase in the number of people who click on links in your emails, and those who reach out to engage. Also include unique URLs such as landing pages so you can compare results.
Leads and conversions. With Google Analytics, and customer relationship management software, it's incredibly easy to know if certain campaigns are working. For instance, with analytics and your typical sales conversion percentage, you should be able to figure out how many people you need to bring into your website every day to hit your targets. You can track their behavior on your website with analytics, and their conversion from initial leads to qualified leads—from the top to the bottom of the sales and marketing funnel.
Earned Media
Consider the following PR metrics for evaluating relationships with journalists, influencers, and other online content creators such as group managers, podcasters, vloggers, and bloggers:
Web performance. Take advantage of web analytics by regularly reviewing the free data in them. Glean PR metrics from how much new traffic a specific story, blog post, tweet, or Facebook post mention brings in. Determine the quality of the traffic. Do they visit other pages? Is the bounce rate low? Do they spend significant time on your site? All of these things tell you how valuable that third-party influencer is to your campaign and in the future.
Media, blogger, and influencer scoring. Does the Wall Street Journal compare favorably with the New York Times? Does an influencer with 10,000 followers have the same score as someone with 1,000 followers? It could be that the person with 1,000 followers can convert 10 percent of them for you, while the person with 10,000 followers can do so with only one percent. Don't get caught up in vanity measurement. Focus on developing scoring for media and content creators so you know who you should approach for earned media opportunities.

Shared Media
Don't be lulled into satisfaction with just an increase in social media followers. Sure, sharp declines or a trend of decreasing followers will tell you something is wrong, but weekly increases don't equate to positive PR measurement. Here are some considerations:
Rating system. Score the value of your social media updates and shares. Design a point system for LinkedIn likes (least valuable), comments, and shares (most valuable). For Twitter, a tweet and retweet. You'll quickly learn which campaigns worked well and which ones failed.
Uniqueness. Unique URLs, landing pages, coupons, discount codes, or telephone numbers used ONLY in social media help measure the effectiveness of one tactic or platform in a larger campaign. In Google Analytics, track how many people are using your unique stuff assigned to your shared media updates.
Owned Media                                                                                                      
If only we could rely only on the media we create and control. Your website, blog, and documents such as sales collateral and white papers must be integrated with the other three media types. Think: If you build it, they will come when you increase reach (paid), awareness (earned), and distribution (shared). Think about these PR metrics:
Basics and beyond. Unique visitors, time spent on the site, and bounce rate are a starting point, as well as an increase (or decrease) in social media followers. If a story runs in a trade publication (earned) that matters to your organization and brings thousands of new visitors to your site (a dream come true), the article worked. But did the website? Did people stay on the site (bounce rate and the number of pages visited)? Did they end up on a piece of downloadable content or on a sales page? Did they download content or ask for a demo or for a quote or a connection (call or more info)?
Community. A community can boost your metrics and your social shares through increased engagement with both clients and prospects. A well-planned community can be built around a product, a widespread problem, a growing trend, etc. You can track the effectiveness of your community through unique page visits, leads, sales, speaking requests, client referrals, webinar attendees, and more. A community can integrate nicely with influencer relations and brand ambassadors.
Sales. PR results must include a sales metric. From website traffic and social media referrals through attribution and lead generation to conversions and sales, results should lead to revenue.
Go forth and prosper. And if you need help creating inspirational content to drive a PR program and measuring your results, let's start a conversation. Call 651-247-7740 or email info@schwegmancommunications.com.